I think it's time for an update of some sort. While I could probably fill a page with a daunting amount of text describing what I'm doing, I've decided I'll just make a short list of current projects. This list is in no particular order, and yes school is part of the deal (even if you might not particularly care about it's completion!).
---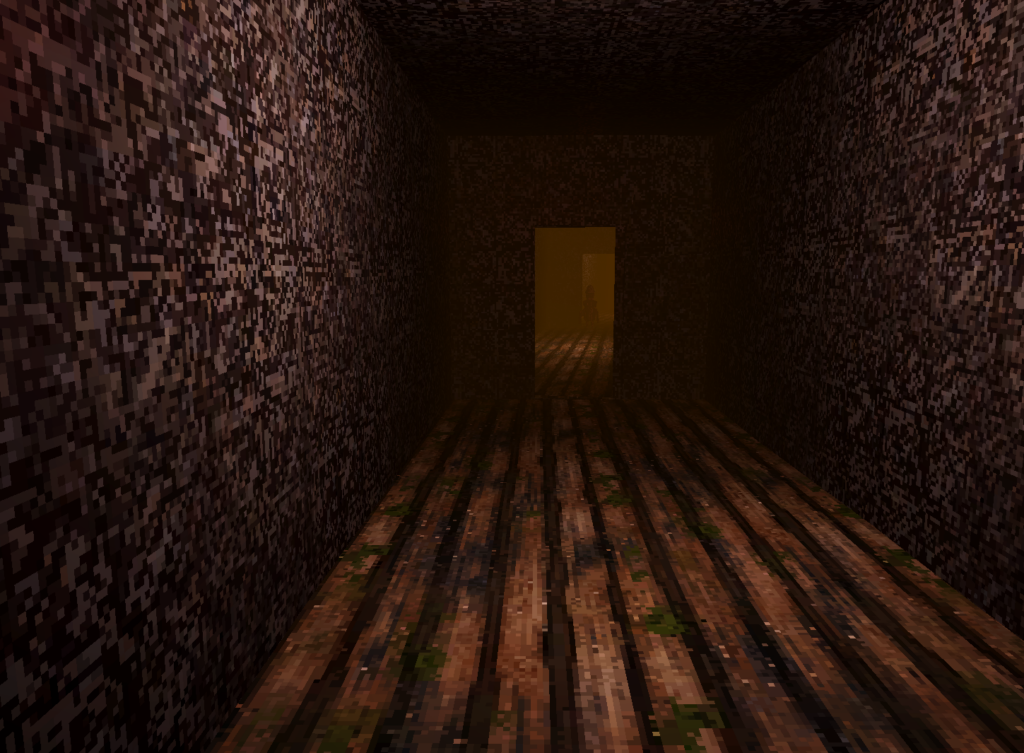 Under (Working title)
I already have the title for this game, but I'm not ready to spill the beans just yet. This one is going to be my current focus while I think through Protobug. I'm really excited to talk about this project, but I'm worried if I do something awful will happen, and I'm going to allow the superstition this once. This is not a new project, but one I started and set aside almost a year to date. At the time I didn't know how to accomplish my vision, but it's amazing what a year of intense learning can do.
More info about this very soon!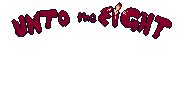 UTE
I have completed the engine for the full version – but I'm thinking I might expand the art and scope a little, as there isn't anything complicated about the game. This is a rare instance of me allowing scope creep in a situation where it makes sense to do so! Over the next week I'm going to throw a few visual styles at the wall and see what sticks. The game idea is sound, and I feel like the world is cool enough that it deserves a little more than just a mildly upgraded version of the LD48 game.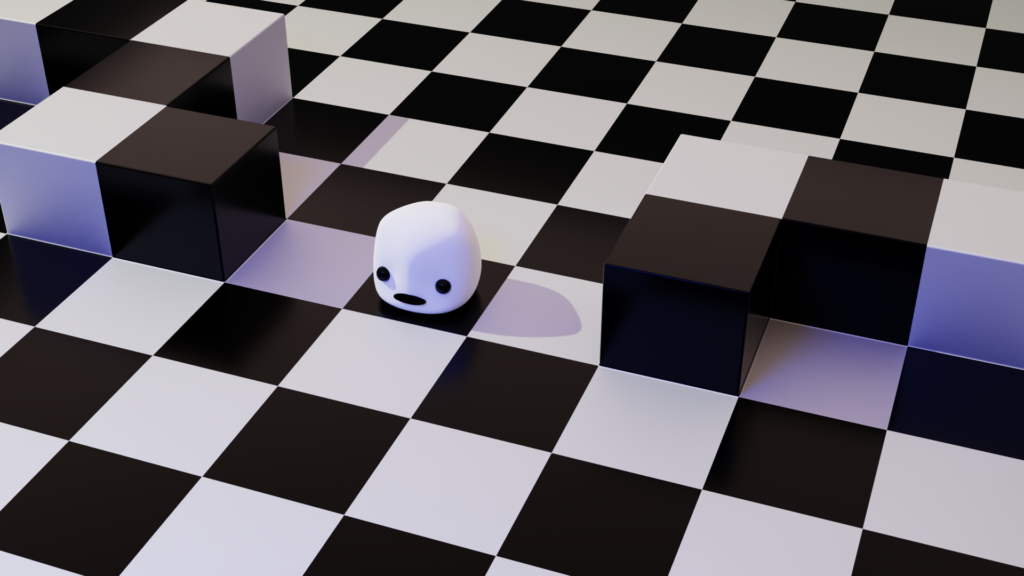 Protobug / Nambug
Ahh yes. Sweet, sweet 'Bug. I have finally committed to making bug the game I work on forever, and release incrementally. I have spent so long on it, and there have been so many revisions and for a bit I couldn't figure out why. There's just too much to add and too much to learn. I have a pretty clear indication of how and where this game needs to go. The symbolic/semantic graphics will stay, and the game world remains focused on being architected in what I'm calling a 'fuzzy deterministic' manner.
Bug is still a strange game in a strange retrofuture world where alchemical masters collide with old science and newly evolved beings. I will write more about within the coming weeks.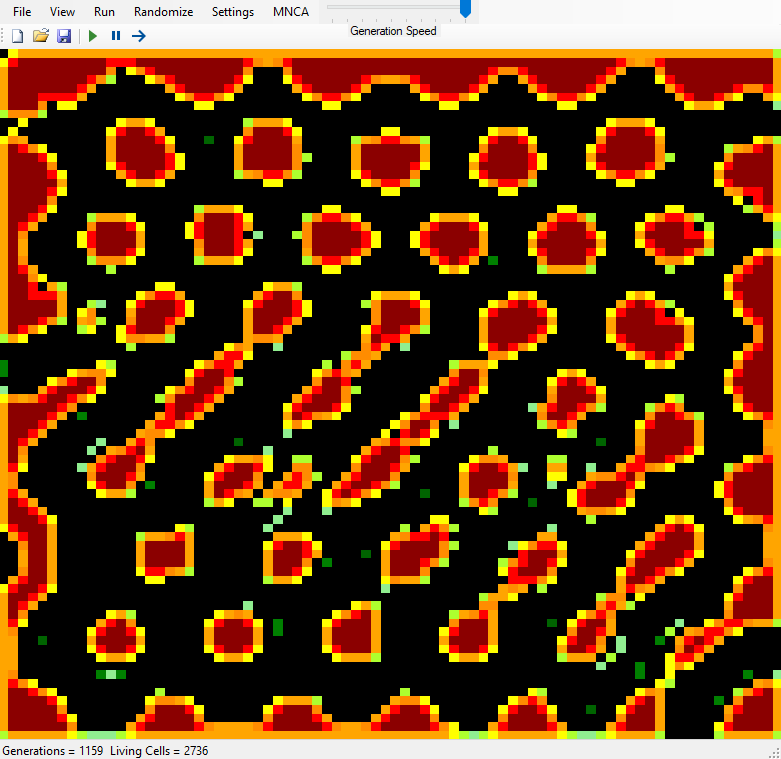 School
School is not too terribly involved just yet – but I've had some pretty incredible teachers / professors who have all given me the latitude to take my work much further than the bounds of the assignments. I'm taking it all very seriously, and keeping an eye to my further studies beyond undergrad. The end goal isn't something I think I'll openly discuss here just yet, but this is a priority and has slowed down efforts on projects.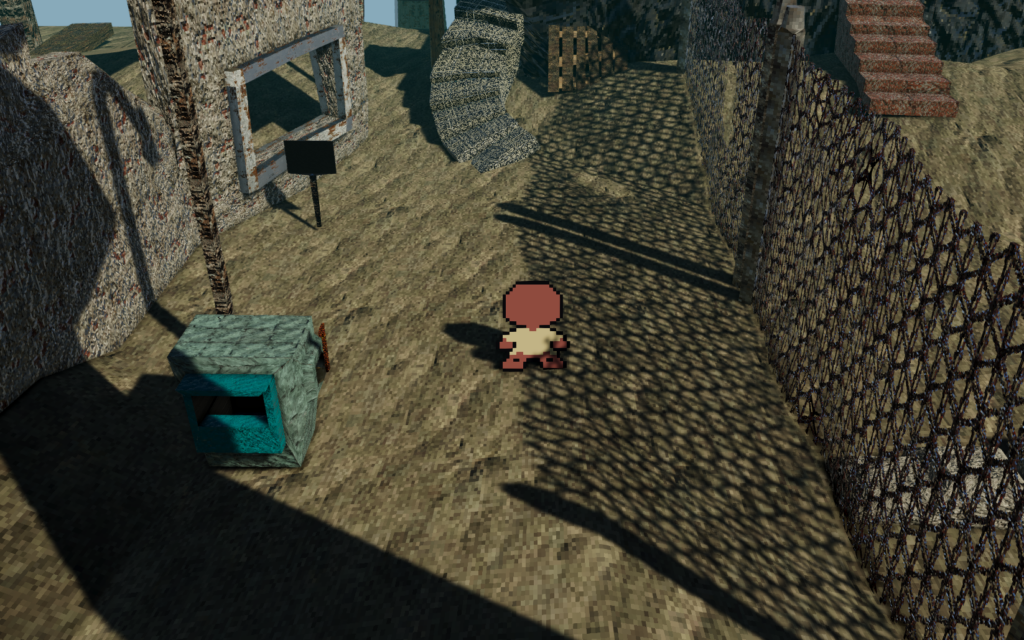 Desert Game (Working title)
This poor sucker is canceled, or at least stuck way the heck back on the backburner. Working on it helped develop some an interesting blender / sprytile workflow. It also facilitated the creation of some shaders that allow (3D) shadow-casting onto two-dimensional surfaces (sprites).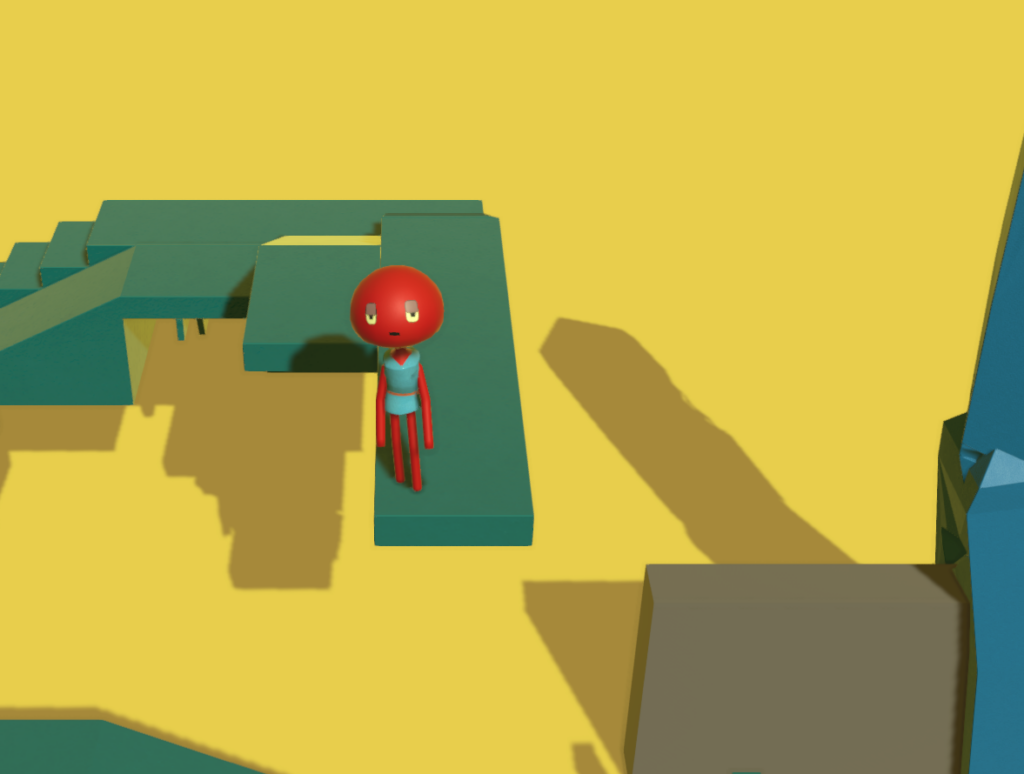 Overlost (Working title)
Also canceled, but I learned quite a bit about how not to render things while working on this, as well as how to move a character around on all sorts of deformed and bizarre surfaces smoothly.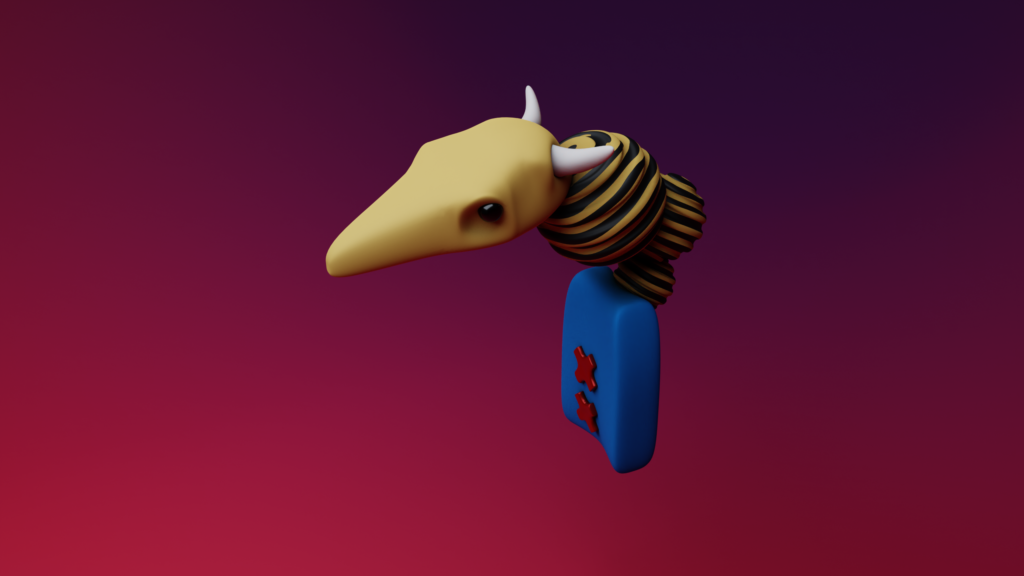 Other Random Projects
A physical interactive display blending AI and passersby. I am going to finish this soon, but it's not work talking about just yet.
A small robotics project. Also going to finish this, but also not work talking about yet.
An iPhone game about an endless grid of geometric shapes, and their evolutionary tribulations. Not sure about this one – but it would be an excuse to learn development for the iPhone…
Suspended Heft. A surreal point and click game, with some interesting ideas about it's world (demo art featured left). I still would like to make this, but I have too much going on.
There are TWO OTHER projects I have ideas for, written down in painful detail, but come on – I need to get some stuff out there so I can hopefully fund the longer more massive titles I have in my head.
---
Thank you for reading! Please stay tuned.